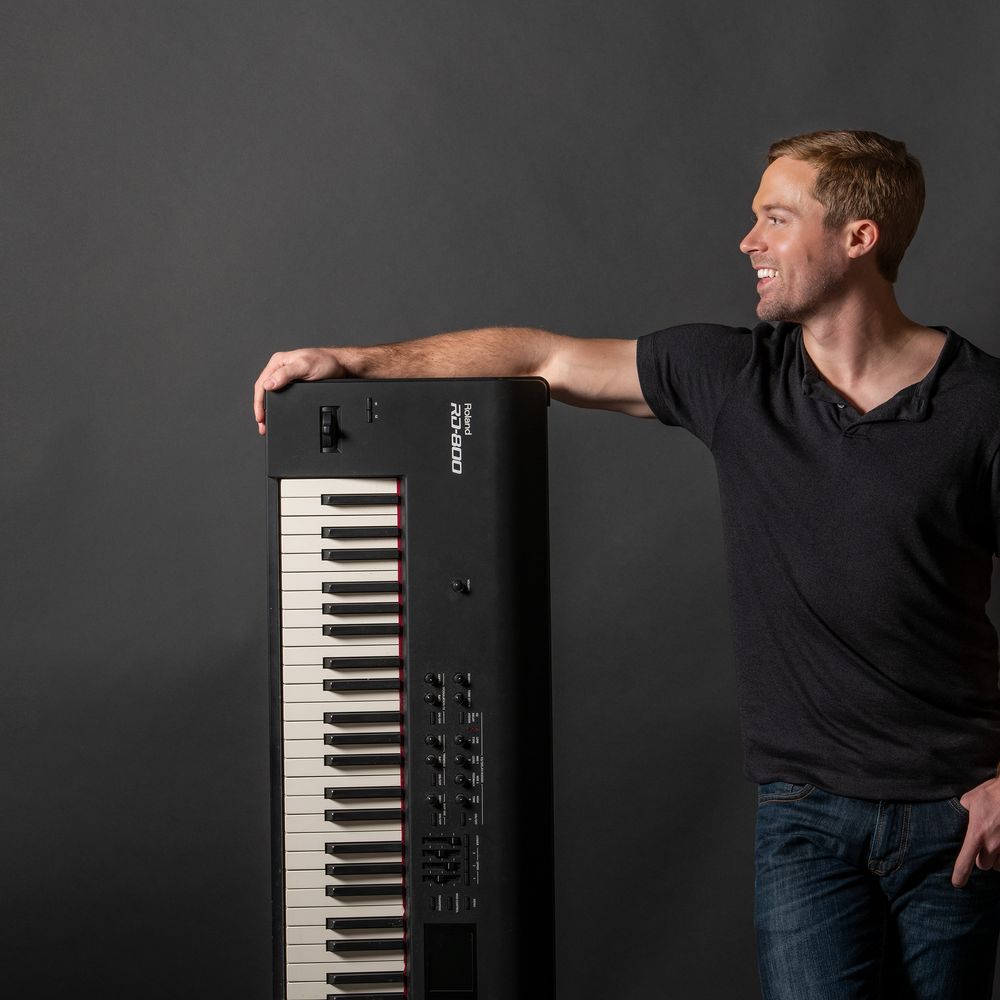 Jeremy's musical journey commenced at the age of 7 with the piano, followed by the addition of singing at the age of 15, and the addition of the guitar at 19 while pursuing his education at Texas A&M University. A native of Franklin, TN, he graduated from Texas A&M in 2012.
During his high school years, Jeremy was fortunate to record at two prestigious recording studios in the Nashville area: Wayne Kirkpatrick's renowned studio, frequented by the likes of Little Big Town, and the esteemed Dark Horse Recording Studio in Franklin, TN. He also gained valuable experience in sound management, contributing to live performances featuring artists like Richie Sambora of Bon Jovi.
Throughout his time at A&M, Jeremy's musical talents graced various venues, from bars and hotels to restaurants, festivals, weddings, and private events, equipping him with vital skills for the highly competitive music industry.
Since his tenure in College Station, Jeremy has cultivated his niche in the music industry, primarily in the Austin, TX, region, but also in cities such as Washington D.C., Chicago, Denver, Mexico City, and Los Angeles. His college years marked the inception of his songwriting endeavors, resulting in an EP and several singles, one of which garnered recognition through organizations like ASCAP. Continuously creating and releasing music, Jeremy shares his work on platforms including iTunes, Spotify, Amazon Music, Tidal, and all other major streaming platforms.
Jeremy's musical style draws inspiration from a diverse array of artists and bands, such as Michael Bublé, Jamie Cullum, Norah Jones, Randy Newman, Leon Russell, Ray Charles, Willie Nelson, Bob Dylan, Led Zeppelin, Chris Cornell, Dave Grohl, Dean Martin, Amy Winehouse, John Legend, Chris Martin, Merle Haggard, Billy Joel, and Elton John. His performances seamlessly blend smooth, potent vocal styles reminiscent of jazz icons with a touch of bluesy fervor. He effortlessly transitions between piano/vocals and guitar/vocals, offering a captivating and varied experience for the discerning ear.
In addition to his live musical performances, Jeremy extends his offerings to include DJ services, utilizing top-of-the-line equipment and his profound musical knowledge to curate thoughtful and melodious experiences for weddings and private events.